Barbara Del Mercato, PhD.
2017 (ongoing)
 I am currently working as project manager for THE NEW INSTITUTE for Environmental Humanities at Ca' Foscari University (NICHE) - former International Center for the Humanities and Social Change (2017-2021)
Other experience
Venice has been my home for almost 30 years and I love the city like a dear friend. Let me help you maximize your time in this unique and beautiful place - whether it's for business or pleasure. I speak Italian and English fluently.

LOCAL EXPERTISE
If you are growing your business and need exceptional local knowledge, or are a discriminating traveller, curious to go "behind the scenes" I have the contacts to make your visit extraordinary.

FILM, TELEVISION and EVENT PRODUCTION and PROJECT MANAGEMENT
I'm an experienced consultant in diverse productions including film, TV, fine art, and events. With extensive local contacts, I also offer grace under pressure and a sense of humor when working as a "fixer" or facilitator/location manager.  Experience includes:
2014-2016: In charge of the events office for the program organized by the jewish Community of Venice and the Committee "500 Years of the Venice Ghetto" to commemorate 500 years of the Ghetto. Dealt with a variety of tasks varying from project management to contacts with Italian and international press and copyediting,

2003-2017 - Ongoing multi-year collaboration with the "Wales in Venice" team, running an official Collateral Event at the Venice Biennale. I assisted artists in finding locations or interesting places to see, but also provided expert translation of press kits and catalogues, liased with relevant local authorities, caterers, suppliers, transport companies, and coordinated events with up to 500 attendees.

BBC Wales documentary "Venezia Staenopeica", on work of photographer David Gepp (1995) and British Channel 4 "Death of Venice", on environmental issues in Venice (1994). Liased with local companies and local Venetian officials regarding interviewees and relevant permits.

2013 - 2017 Creative advisor and on-site coordinator for an elite photography workshop by Frank van Riper, former photography columnist for The Washington Post, and his wife, noted photographer Judith Goodman. Scouted unique locations for photo shoots, and negotiated their use for the group.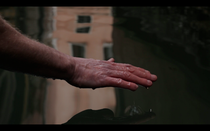 2011 - Coordinated artist Tim Davies' exhibition curated by Tim Rowland at the Venice Biennale. Found and secured access to a local bell tower for art installation and video.  Wrote text for his multi-lingual exhibition catalogue, "Drift" for the National Museum of Cardiff.
REASEARCHER and CONSULTANT
My intimate knowledge of the wealth and holdings of Venetian libraries informs my work as consultant for specialized research of all kinds, whether academic or commercial.

TRANSLATION
For over 15 years, I have translated diverse projects from English into Italian with precision and flair, including: commercial materials, novels, non-fiction, poetry, and art catalogues. (Please find the list of assorted titles elsewhere on this site.)

REFERENCES
I am delighted to provide you contacts to those offering personal endorsement of my work.

Frank Van Riper, www.talkingphotography.com
Barbara Del Mercato, a PhD translator who lives in Venice, knows and loves the Floating City. She helped us scout locations for our bestselling book, "Serenissima, Venice in Winter," and in 2013 was invaluable helping us organize our inaugural "Unseen Serenissima: Venice in Winter Photo Workshop." Our workshop students loved Barbara's simpatico, well informed style and her recommendations about places to visit and to photograph were superb--a look at the hidden Venice that the tourist rarely sees.

Amanda Farr, director of Oriel Davies Gallery in Newtown, Powys, Wales and 2013 co-curator of Wales at the Venice Biennale
www.orieldavies.org/
I feel hugely privileged to have been able to work with Barbara Del Mercato on the organisation for the 2013 Wales in Venice at the Venice Biennale of Art.  Barabara was strongly recommended to me by a colleague from Wales, who told me that to ensure our project's success at the Biennale, her involvement was essential! And he wasn't exaggerating. Barbara was absolutely superb, sourcing everything we needed, from apartments for the project teams through to fabulous caterers; an amazing venue for a major opening event (attendences 567); dealing with complex official permissions, difficult deliveries by boat; and much much more! Not only is she a enormously effective but she is also a delight to work with: calm, diplomatic, ethusiastic and very knowledgeable. I cannot recommend her highly enough and I sincerely hope I will have the opportunity to work with her again in the future.